Topic Page: Baldwin, James, 1924-1987
---
Definition:
Baldwin, James
from
Philip's Encyclopedia
US novelist and essayist. Baldwin's work explores social prejudice experienced by African-American and gay communities. His prose is inflected with blues and gospel rhythms. His first novel, Go Tell It on the Mountain (1953), was semi-autobiographical and has become an American classic. In the novel Giovanni's Room (1956), he explored issues of gay love. His most celebrated novel is Another Country (1962). Baldwin was prominent in the US civil rights movement.
---
Summary Article: Baldwin, James
From Encyclopedia of American Studies
James Baldwin's career illustrates the difficulties American authors face balancing their public and private lives. The tension between these lives accounts for the dominant pattern in Baldwin's life: at one moment he would vociferate about the failures and contradictions of the American experience, and at the next he would be in exile from his native country, writing or simply escaping the public eye in Europe or Turkey. Baldwin's works, nearly evenly divided between fiction and nonfiction, also reflect his intense devotion to public causes and his need for privacy.
Born in New York City's Harlem on August 2, 1924, Baldwin underwent a violent Christian conversion experience at the age of 14 and became a preacher for three years before leaving his church to pursue a career in writing and secular speaking. He came of age at the dawn of the Civil Rights era, and his eloquence, intelligence, and passion made him a natural spokesman for African American equality. Yet Baldwin was also determined to make his mark on the literary world, and finding the racial climate of 1940s America hostile to the needs of an artist, he embarked for Paris, nearly penniless. As an exile in Paris and Switzerland, he identified with and admired certain elder exiled writers including Henry James, Ernest Hemingway, and James Joyce. Abroad, he completed his first collection of essays, Notes of a Native Son (1955), and his first novel, Go Tell It on the Mountain (1953). These works illustrate his fierce battle to define his American identity, a subject that informs all of his work thereafter and that intensifies when he adds the subjects of homosexuality and racism.
Baldwin's early essays drew attention to his literary arguments with the way Harriet Beecher Stowe, Richard Wright, and Norman Mailer represent black Americans in their writings—either as vehicles for protest or as romantic, unreal figures. Baldwin seemed determined to write about the reality of black experience and to see black Americans as individuals, not myths. Most of his novels and stories depict black people who are angry with the general climate of racism in America, yet who are also preoccupied with such personal difficulties as learning to love, the responsibilities of family, and the burdens of the artist. Giovanni's Room (1956), his only novel in which race is not a factor, is a groundbreaking engagement with the struggle of accepting one's homosexuality in a culture that systematically represses it. Baldwin deliberately refrained from compounding that issue with race in Giovanni's Room, while three of his later novels, Another Country (1962), Tell Me How Long the Train's Been Gone (1968), and Just above My Head (1979), deal with both race relations and bisexuality. These three novels are sprawling, ambitious works that sacrifice aesthetic simplicity to reflect the complexity of their subjects.
Baldwin tended to return from his periods of exile when America most needed the voice of a leader, and his later essays correspond with moments of crisis in American history. He made a difficult journey to the American South in the early 1960s and became a public spokesman for the injustice of segregation. Both Martin Luther King, Jr., and Malcolm X were his friends, and for a time he mediated between the violent and nonviolent factions fighting for black empowerment, recognition, and rights. Baldwin's lengthy essay "Down at the Cross: Letter from a Region in my Mind" (1962) instantly became a classic work of Civil Rights literature and landed him on the cover of Time magazine. This essay, published in book form as the longer of the two essays in The Fire Next Time (1963), originally appeared in The New Yorker, one of the longest essays ever published in that urbane magazine. It details his own religious experience, his perspective on the Black Muslims, and his ultimate emphasis on love; there, too, he warns of the apocalyptic consequences for anyone, black or white, who refuses to love. It was an appropriate manifesto in those racially charged years; however, his dedication to his creative writing prevented him from becoming a sustained voice for the Civil Rights movement. By 1968 both King and Malcolm X had been assassinated, and militant Black Panther Eldridge Cleaver published a scathing attack on Baldwin. Disillusioned and damaged, Baldwin went back into exile to concentrate on his writing and to meditate on the horrible confusion that gripped his nation. The results were two brilliant but generally overlooked works, the extended essay No Name in the Street (1972), a public and private meditation on the 1960s, and the novel If Beale Street Could Talk (1974), about a black artist who is wrongfully imprisoned. Both works reflect a consciousness of racial identity that is at once mature and fragile.
Despite a continued commitment to his craft and attempts to experiment with form and genre, Baldwin saw his renown diminish in the last two decades of his life. He died quietly of cancer in a village in southern France in 1987, yet the funeral celebration held in his honor at the Cathedral of St. John the Divine in New York City was an elaborate public affair, and the whole nation mourned his death and celebrated his life. Baldwin's career has continually been reassessed since his death, and even his overlooked accomplishments will likely be recognized in the years to come.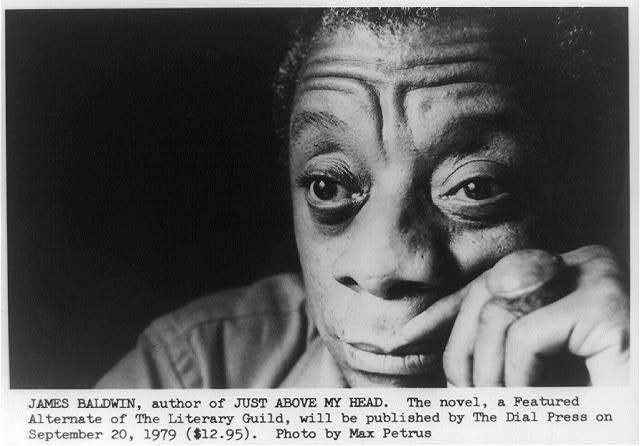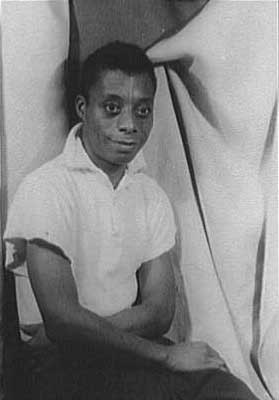 Bibliography
The Evidence of Things Not Said: James Baldwin and the Promise of American Democracy

(

Cornell Univ. Press

2001).
,
Baldwin's Harlem: A Biography of James Baldwin

(

Atria

2008).
,
Talking at the Gates: A Life of James Baldwin

(

Univ. of Calif. Press

2001).
,
Black Manhood in James Baldwin, Ernest J. Gaines, and August Wilson

(

Univ. of Ill. Press

2002).
,
A Historical Guide to James Baldwin

(

Oxford

2009).
James Baldwin's God: Sex, Hope, and Crisis in Black Holiness Culture

(

Univ. of Tenn. Press

2003).
,
Harris, Trudier

, ed.,

New Essays on Go Tell It on the Mountain

(

Cambridge Univ. Press

1996) [excellent collection of readings on Baldwin's first and most-read novel].
King, Lovalerie

;

Lynn Orilla Scott

, eds.,

James Baldwin and Toni Morrison: Comparative Critical and Theoretical Essays

(

Palgrave Macmillan

2006).
James Baldwin: A Biography

(

Knopf

1994) [an authoritative, comprehensive biography of the author with valuable literary analysis].
,
McBride, Dwight

, ed.,

James Baldwin Now

(

N.Y. Univ. Press

1999) [involves contemporary literary theory and concentrates on sexuality in Baldwin's work].
Miller, D. Quentin

, ed.,

Re-Viewing James Baldwin: Things Not Seen

(

Temple Univ. Press

2000) [contains essays that interpret Baldwin's lesser-known works].
"I Just Don't Know How to Move on Your Word": From Signifyin(g) to Syndetic Homage in James Baldwin's Responses to William Faulkner

, Mississippi Quarterly

53

, no.

4

(Sept. 2000):

515-31

.
,
James Baldwin: America and Beyond

(

Univ. of Mich. Press

2011).
;
James Baldwin's Later Fiction

(

Mich. State Univ. Press

2002) [concentrates on Baldwin's neglected later novels].
,
Standley, Fred L.

;

Louis H. Pratt

, eds.,

Conversations with James Baldwin

(

Univ. Press of Miss.

1989).