Topic Page: Anthony, Susan B. (Susan Brownell), 1820-1906

Summary Article: Anthony, Susan Brownell
From Encyclopedia of American Studies
Susan Brownell Anthony was born in Massachusetts on February 15, 1820. She became a schoolteacher and then moved to Rochester, New York, in 1851 to run the family farm, where she became increasingly involved in the temperance and abolition movements; the Anthony farm was a last stop on the Underground Railroad for a number of escaped slaves.
In Rochester, Anthony met Elizabeth Cady Stanton, who was at the forefront of the nascent women's rights movement; in 1848 Stanton and Lucretia Mott had organized the Seneca Falls (New York) Woman's Rights Convention, a move made in response to the decision of male abolition leaders not to let women speak at their meetings. The convention's comprehensive platform demanded equal rights for women, including the vote. Anthony threw herself into the new cause and became a regular speaker on the subjects of temperance, abolition, and women's rights, touring the country on a grueling lecture schedule and speaking to often hostile audiences.
In 1866 she and Stanton broke from the American Equal Rights Society when the male leadership decided to focus on obtaining equal rights for only black men, bypassing black and white women. Insisting that "the question of precedence has no place on an equal rights platform," Anthony and Stanton formed the American Equal Rights Association (AERA), but when members of the AERA, most prominently Frederick Douglass, also advocated the greater urgency of securing the vote to black men, Anthony responded by advocating the primary necessity of securing the vote to women. In 1869 she and Stanton, supported by Sojourner Truth among others, left the AERA to found the National Woman Suffrage Association, later the National American Woman Suffrage Association (NAWSA). This decision has led to continued controversy, some asserting that it is an example of the fundamental racism of the women's movement, others finding in it a concern for the political equality of all women, black women and white, with men.
Although a staunch advocate of equal education and equal pay for all, and especially the rights of married women, whose "very being or legal existence [was] suspended during … marriage," as Blackstone's famous law commentaries put it, Anthony more and more came to be certain that, as all other reforms were subject to repeal by men, no right was more important for women than the right to vote. In 1872, with typical boldness, Anthony led fourteen women in casting ballots in Rochester, New York, in the presidential election. Elated, Anthony wrote to Stanton: "Well, I have been & gone & done it!! Positively voted…— & swore my vote in, at that." The triumph was short-lived. Three weeks later, Anthony was arrested and put on trial. Justice Ward Hunt, reading a decision that he had written before the trial began, directed the jury to find Anthony guilty. She was fined one hundred dollars, which she never paid. On appeal, the House Judiciary Committee ruled that Anthony had received a "fair and constitutional trial by an impartial jury."
This incident garnered considerable publicity and became part of Anthony's stock-in-trade in her lectures all around the country. She later estimated that she made from seventy-five to one hundred speeches a year for forty-five years. In 1900, Anthony retired from the presidency of the NAWSA but continued to travel and speak until her death in 1906. Her last public words, "Failure is impossible," became a rallying cry for her younger colleagues; in 1920, one hundred years after Anthony's birth, the NAWSA became the League of Women Voters as the Nineteenth Amendment, guaranteeing women the right to vote, went into effect.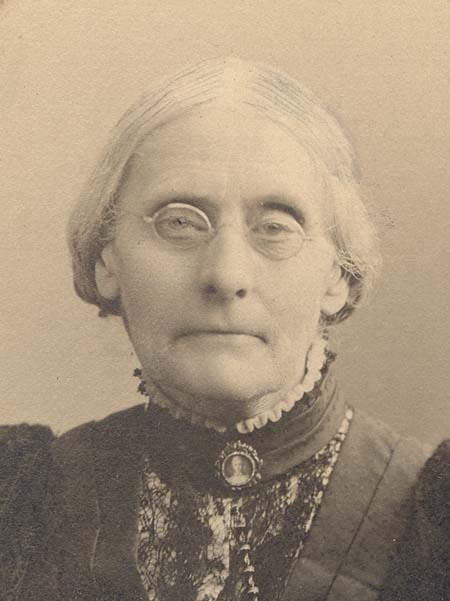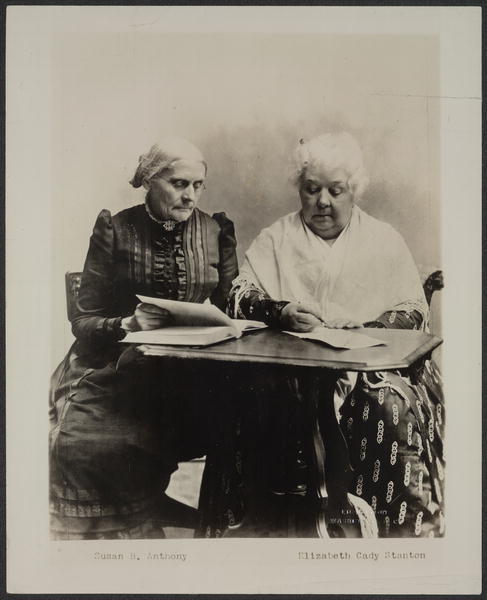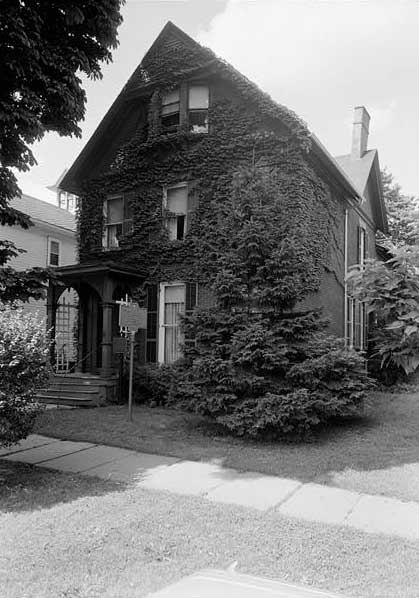 Bibliography
The Trial of Susan B. Anthony

(

Humanity Bks.

2003).
,
Susan B. Anthony: A Biography of a Singular Feminist

. (

New York Univ. Press

1988).
,
Winning the Vote: The Triumph of the American Woman Suffrage Movement

(

Am. Graphic Press

2005).
,
Elizabeth Cady Stanton and Susan B. Anthony, Correspondence, Writing, Speeches

(

Schocken

1981).
,
Feminism and Suffrage: The Emergence of an Independent Women's Movement in America 1848-1869

(

Cornell Univ. Press

1978).
,
Sowing Good Seeds: The Northwest Suffrage Campaigns of Susan B. Anthony

(

Oregon Hist. Soc. Press

1990).
,
Century of Struggle: The Woman's Rights Movement in the United States

(

Atheneum

1970).
,
Life and Work of Susan B. Anthony

(1898;

Ayer

1983).
,
The Woman Who Dared to Vote: The Trial of Susan B. Anthony

(

Univ. Press of Kan.

2012).
,
Scherr, Lynn

, ed.,

Failure Is Impossible: Susan B. Anthony in Her Own Words

(

Random House

1995).
History of Woman Suffrage

,

6

vols. (1881-1922;

Arno and The New York Times

1969).
; , et al.,