Topic Page: Anderson, Sherwood, 1876-1941
---
Definition:
Anderson, Sherwood
from
Chambers Biographical Dictionary
1876-1941
US fiction writer
Born in Camden, Ohio, the son of an itinerant harness maker, he had an uncertain childhood and irregular schooling, and at 17 enlisted to fight in the Spanish-American War. He later returned to Ohio and married, but in 1912 left his family and his lucrative position as head of a paint factory to devote all his time to writing. Settling in Chicago, he joined a literary circle that included Carl Sandburg, Theodore Dreiser and Edgar Lee Masters. His first novel was Windy McPherson's Son (1916), but his best-known work is Winesburg, Ohio (1919), a collection of interrelated short stories which portray the "secret lives" of marginal characters and the sensibilities of the young artist who observes them and then escapes. Subsequent books include Poor White (1920) and The Triumph of the Egg (1921). His Memoirs (1942) and Letters (1953) were published posthumously.
---
Summary Article: Anderson, Sherwood
From Encyclopedia of American Studies
Sherwood Anderson, known for his masterpiece Winesburg, Ohio (1919), a short story cycle depicting aphasiac lonely people he calls "grotesques" who are walled in and living in isolation, is also a masterly writer of short stories such as "The Egg," "I Want to Know Why," and "Death in the Woods." Sometimes labeled as belonging to the "revolt from the village" school, he did not simply criticize parochial American pastoralism but was also a strong opponent of the Puritan work ethic and industrialism.
Anderson was born in Camden, Ohio, on September 13, 1876, and spent his formative years in Ohio small towns where he earned the nickname "Jobby" as he worked hard taking odd jobs to compensate for his father, who preferred drinking and storytelling to working. After his mother's death he went to Chicago to do some menial work, enlisted at the time of the Spanish-American War, attended Wittenburg Academy in Springfield, and began a successful career in advertising. Although he established a company of his own and had a family; according to legend, he abruptly abandoned his business and loved ones and disappeared for a while. Then he returned to Chicago to work as a copywriter during the day, while at night he began writing a novel. In the 1920s he was at his most prolific, producing a variety of works in succession. In 1927 he settled down in Marion, a small town in Virginia, and was still active as an editor of town papers until his accidental death on March 8, 1941 (he apparently swallowed a toothpick while on a cruise to South America).
Many of his novels fall short of his achievements in short story writing mainly because of his lack of concern for structuring his materials. He even declares his antipathy to "poison plot" (A Storyteller's Story [1924]), exemplified by O. Henry, and advocates a "new looseness" (Memoirs [1942]) to represent the crude reality of American life. Driven by this hostility to formula stories and perhaps by the stimulus of the "Chicago Renaissance," a native modernistic art movement of his time, and cubistic arts such as Duchamp's or avant-garde expressionism such as Gertrude Stein's, Anderson honed his unique fragmentary writing style.
With his colloquial narrative and typical oral story telling which is illustrated, for example, in paratactic syntax, most of his sentences being simple or compound sentences, not complex, and the use of concrete, ordinary words, Anderson can be viewed as a mediator between Mark Twain and Hemingway and Faulkner (once his protégés) in the development of American colloquial literary style.
As "an uncurable small town man," Anderson loves American small towns, Clyde, Ohio, the model for Winesburg, in particular. In fact, small-town life constitutes a ubiquitous background from his first novel Windy McPherson's Son (1916) to essays such as Hello Towns! (1929) and Home Town (1940). Poor White (1920), presumably his best novel, is particularly lively when it describes with a touch of nostalgia and grief the big change that befell a pastoral, agricultural small town, bringing industrialism and disaster to the people living as a big family "under an invisible roof."
Anderson's works raise a voice of dissent to predominant values. The dichotomy of the world of business versus the world of writing, marriage and household responsibilities against free and creative life, or sterile Puritanical reality principle governed by white male culture contrasted with fertile life of black people, which is based on pleasure principle or something "Latin" as he called it, is the thorough basis of Many Marriages (1923) and Dark Laughter (1925). An attempt to replace traditional male roles with feminine power is found in his later essay Perhaps Women (1931) and his last novel, Kit Brandon (1936).
Anderson is a fantasy maker as well as a storyteller. Nothing is more refreshing, he asserts, to activate the mind gone dull by routine living than to wander into a strange town and "bathe himself" in the lives of the people there. What matters is not so much revealing the hidden objective truth as to create at will a story of his own out of the facts observed. Fiction making may thus be personally therapeutic for Anderson, so that living/seeing/writing are finally blurred into an indistinguishable mode for him. Indeed, Anderson endeavored, as his beloved mother taught him, to "see beneath the surface of lives" (Winesburg, Ohio).
Anderson scholarship, particularly the portrayal of his life, was revitalized by the publication of a long-awaited multivolume biography by Walter Rideout in 2006 and 2007. Welford Taylor's Sherwood Anderson Remembered (2009) is representative of work following Rideout's biography. Interest in Anderson in relation to American studies and themes such as pastoralism, small-town America, individualism, and American gender issues is also exemplified by his inclusion in the University of Virginia's American Studies Hypertext Archives.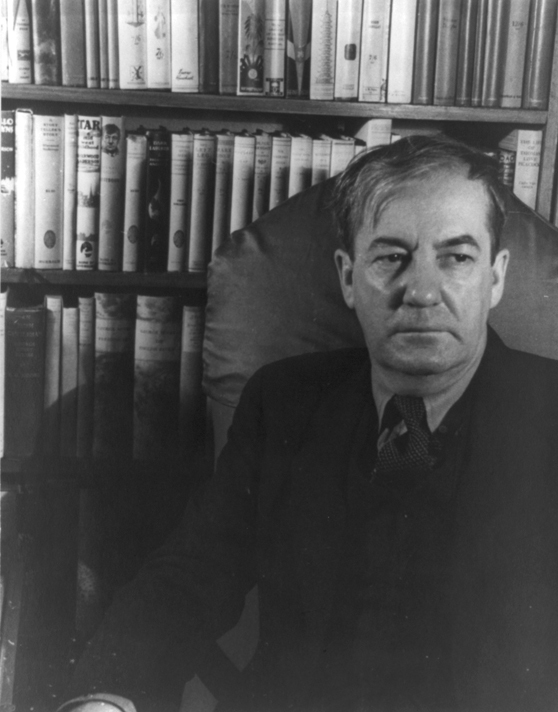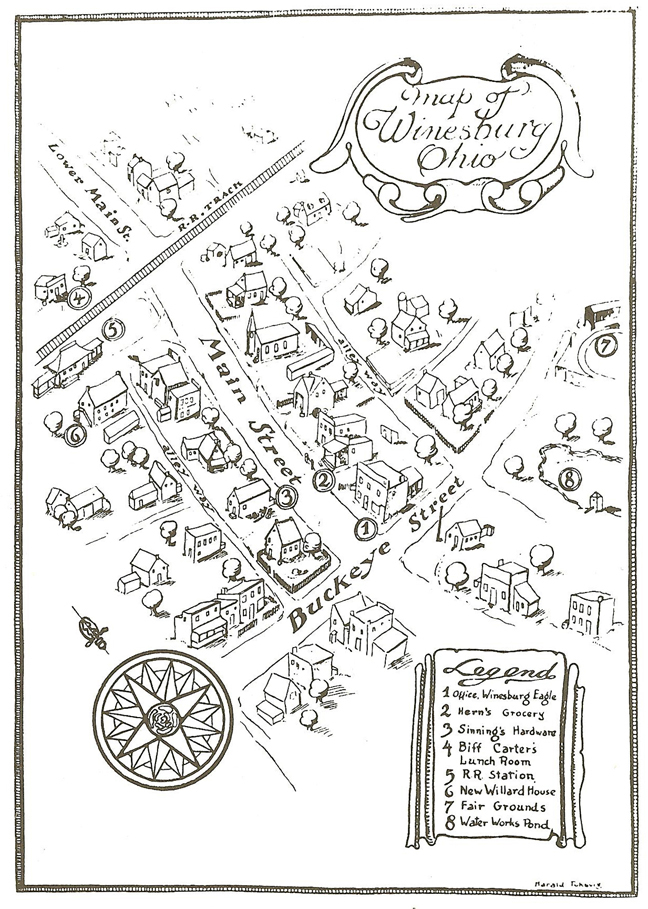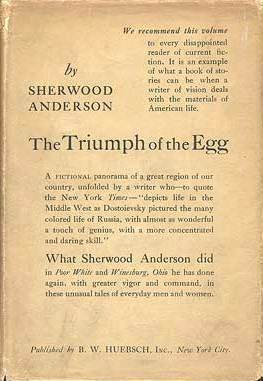 Bibliography
Critical Essays on Sherwood Anderson

(

G. K. Hall

1981).
,
Sherwood Anderson

(

Twayne

1964).
,
Campbell, Hilbert H.

;

Charles E. Modlin

, eds.,

Sherwood Anderson: Centennial Studies

(

Whitston

1976).
Sherwood Anderson

(

William Sloane

1951).
,
Rideout, Walter B.

, ed.,

Sherwood Anderson: A Collection of Critical Essays

(

Prentice-Hall

1974).
Sherwood Anderson: A Writer in America

, vol.

1

(

Univ. of Wis. Press

2006).
,
Sherwood Anderson: A Writer in America

, vol.

2

(

Univ. of Wis. Press

2007).
,
Sherwood Anderson: His Life and Work

(

Univ. of Denver Press

1951).
,
Sutton, William A.

, ed.,

The Road to Winesburg: A Mosaic of the Imaginative Life of Sherwood Anderson

(

Scarecrow Press

1972).
Takada, Kenichi

;

Yuichi Miorioka

, eds.,

The Literature of Sherwood Anderson

(

Minerva Shoin

1999).
Taylor, Welford D.

, ed.,

Sherwood Anderson Remembered

(

Univ. of Ala. Press

2009).
Sherwood Anderson

(

Houghton Mifflin

1987).
,
Related Articles
---
Wiley-Blackwell Encyclopedia of Literature: The Encyclopedia of Twentieth-Century Fiction
Sherwood Anderson's writing career took off with the 1919 publication of his third book, Winesburg, Ohio, when he was 43. From that moment, he exerte
Encyclopedia of American Urban History
Sherwood Anderson (1876-1941) was an American author best known for his collection of stories, Winesburg, Ohio (1919). Anderson saw himself in...
The Columbia Companion to the Twentieth-Century American Short Story
Sherwood Anderson, the son of Irwin and Emma Anderson, was born in Camden, Ohio, on September 13, 1876. When he was fourteen he...
See more from Credo