Topic Page: Alcott, Louisa May, 1832-1888
---
Definition:
Alcott, Louisa May
from
Philip's Encyclopedia
US writer, daughter of Arnos Bronson Alcott. Her first book, Flower Fables (1854), helped ease the family's finances. Hospital Sketches (1863) is an account of her experiences as a nurse in the Civil War. Little Women (1868), one of the most successful children's books ever written, was the first of a semi-autobiographical series.
---

Summary Article: Alcott, Louisa May
From Encyclopedia of American Studies
Louisa May Alcott (1832–1888) is best known for her 1868 novel Little Women, a sentimental story about the four March sisters and their mother during the Civil War. The daughter of transcendentalist Bronson Alcott, Louisa spent some of her childhood playing in Ralph Waldo Emerson's study and walking in the woods around Concord, Massachusetts, with Henry David Thoreau. The influence of transcendentalism is apparent in much of her writing. In 1843 the Alcott family lived in an experimental utopian community founded by Bronson and Englishman Charles Lane called Fruitlands, but it failed within the year. Louisa's satirical short story "Transcendental Wild Oats" (1873) memorializes her brief yet formative time at Fruitlands.
The Alcott family remained poor during Louisa's childhood and early adulthood, largely due to her father's inability to provide a steady income from his philosophical lecturing tours. Alcott, her mother, and her three sisters made money through the limited means available to women in the early nineteenth century, including sewing, laundering, cooking, and domestic service. Later, Alcott's writing became the main source of income for her family. The Alcotts moved frequently throughout New England, sometimes living apart from each other with relatives or friends, and often moving to escape debtors lurking at the door. Alcott lived an unconventional childhood that was different from the tranquil household of the fictional March family, but despite many struggles Louisa was devoted to her parents and sisters throughout her life.
Alcott first began publishing poems and short stories in the 1850s, and by the time her first commercially successful book, Hospital Sketches, was released in 1863 she was well known among publishers. Hospital Sketches was a series of pieces relating her experience as a nurse in Washington, D.C., during the Civil War. She worked at the Union Hotel Hospital from December 13, 1862 to January 24, 1863, her service cut short when she contracted typhoid pneumonia. The illness, along with the mercury treatments prescribed for her recovery, forever altered Alcott's previously robust health. Writing became her main occupation for the rest of her life.
Published in the fall of 1868, Little Women quickly became a best seller and Alcott became the favored author of children's moral literature, particularly for girls. Themes of domesticity, home, and family are strong throughout her children's short stories and novels, though Alcott herself never felt completely comfortable in the woman's domestic sphere. Her more radical views, stemming from her parents' reform efforts in health, poverty, temperance, antislavery, and women's rights, are much more apparent in her thrillers and adult novels. Alcott published dozens of sensational stories anonymously or under the pseudonym A. M. Barnard that were filled with doomed romances, murderous villains, and mistaken identities. These works remained unknown until scholar Leona Rostenberg began identifying and attributing some of them to Alcott in 1943. Though the adult novels Moods (1864; rev. ed. 1882) and Work: A Story of Experience (1873) were both published under Alcott's name, they were not commercially successful. The highly introspective nature of Moods and the radical reform views of Work did not appeal to readers who identified Alcott as a writer of domestic fiction. Alcott achieved the most financial success from her children's stories, though she claimed to enjoy writing darker pieces much more. She continued to write and publish until prevented by poor health; she died on March 6, 1888, at age fifty-five from her long struggle with chronic illness.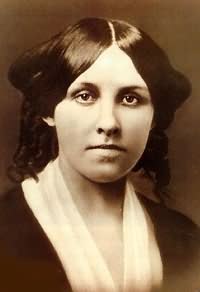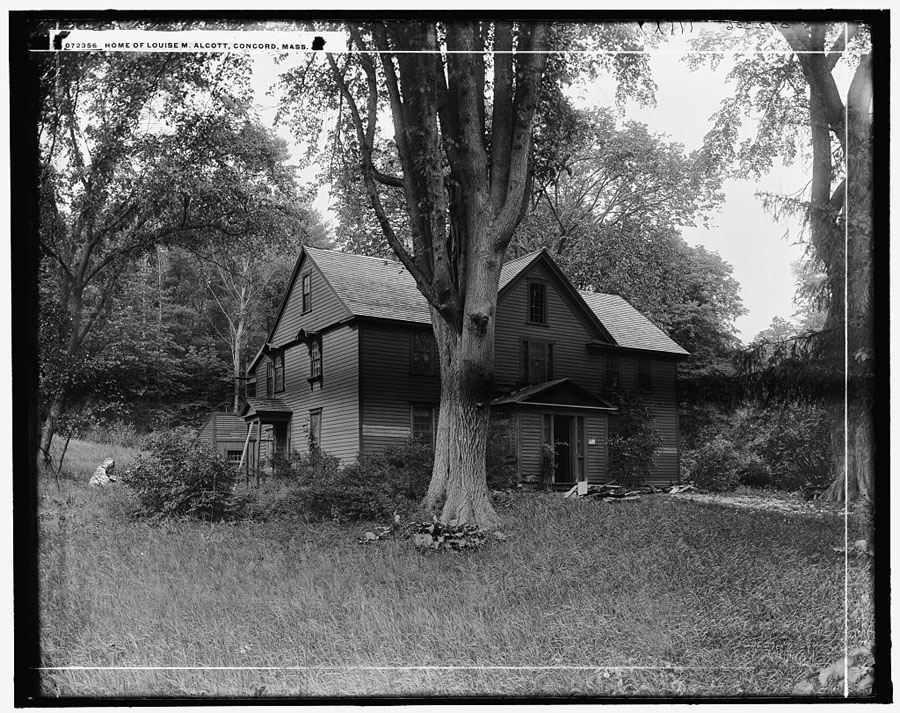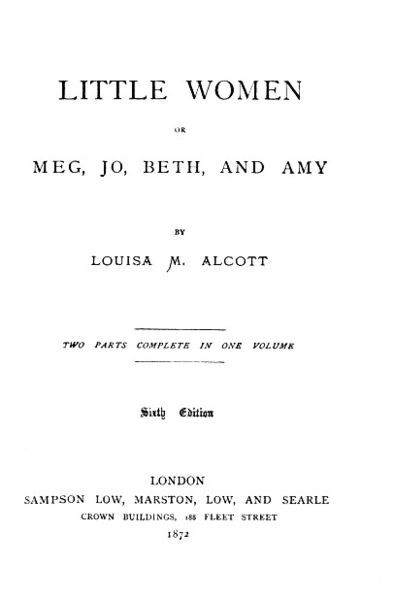 Bibliography
Little Women, Little Men, Jo's Boys

(

Lib. of America

2005).
,
Eiselein, Gregory

;

Anne K. Phillips

, eds.,

The Louisa May Alcott Encyclopedia

(

Greenwood Press

2001).
A Hunger for Home: Louisa May Alcott's Place in American Culture

(

Rutgers Univ. Press

1987).
,
Elbert, Sarah

, ed.,

Louisa May Alcott on Race, Sex, and Slavery

(

Northeastern Univ. Press

, 1997).
Marmee and Louisa: The Untold Story of Louisa May Alcott and Her Mother

(

Free Press

2012).
,
Eden's Outcasts: The Story of Louisa May Alcott and Her Father

(

Norton

2007).
,
Louisa May Alcott: The Woman behind Little Women

(

H. Holt

2009).
,
Some Anonymous and Pseudonymous Thrillers of Louisa May Alcott

, Papers of the Bibliographical Society of America

37

(1943):

131-140

.
,
The Political Work of Northern Women Writers and the Civil War, 1850-1872

(

Univ. of N.C. Press

2000).
,
Stearn, Madeleine B.

, ed.,

Behind a Mask: The Unknown Thrillers of Louisa May Alcott

(

Morrow

1976).
Louisa May Alcott: A Biography

, rev. ed. (

Northeastern Univ. Press

1999).
,
Twain, Alcott, and the Birth of the Adolescent Reform Novel

(

Univ. of Iowa Press

2007).
,