Cambridge Dictionary of Christian Theology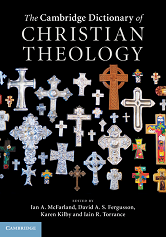 Represents a fresh, ecumenical approach to theological reference. Written with an emphasis on clarity and concision, all entries are designed to help the reader understand and assess the specifically theological significance of the most important concepts.
Editor(s): Ian A. McFarland, David A. S. Fergusson , Karen Kilby, et. al.
Entries: 734
Images: 1
People: 52